It happens every year. The parent who mentions that they are really interested in supporting their child's learning here at Montessori, and wants to know exactly which materials she is working on...so she can buy a set for her home.

Now, there's a few things I have a problem with here, even though this comes from a good place. In any other school setting, working on the same lessons at home (like homework) is standard practice and is seen as helpful. But in a Montessori environment, bringing the same classroom materials home won't work, and has a negative effect on learning.** Here's why:
The 3-part environment
The Montessori didactic materials (the ones found only in a classroom) are amazing, but they aren't magical. If I place a pink tower, a set of number rods, a subtraction snake game, and a grammar box set, it won't create a Montessori environment. All I've done is buy some very expensive toys with tiny pieces. Even if your child DOES know how to use these materials properly, the classroom (and any Montessori space) is a combination of three parts, and so the materials all on their own fall flat.
Take the free crash course
Learn the three parts of any Montessori Environment, and how you can take the universal principles of Montessori into your own home.
Purpose of Materials
Each didactic material in a Montessori classroom has a very specific purpose tied to a learning outcome. Montessori guides are trained to show the materials in a way that supports this purpose, and intervene when the purpose is compromised. This is nearly impossible for an untrained parent to manage in their home, and can cause the child to become confused and muddy over the original presentation of the material. Her work becomes about play, no longer purposeful in meeting the learning outcome.
At home, there is just as much to learn as there is in the classroom! We learn many of our practical life skills, social/emotional cues, self-regulation, values, language, and communication skills from our families and friends. In fact, there is so much to learn at home, having these academic type materials as a focus steals time away from the most important work of the home.


Interest and Context
One of the amazing qualities about the materials arises from the other children in the classroom. Younger students wait eagerly for the day when they receive a presentation on the puzzle maps, or are finally ready to take that long thousand chain out into the hallway. The materials are interesting because the other children are working on them, and watching you work too! This doesn't happen at home.


Some materials are more captivating than others, some are only used for a short window of time, and others for months on end. A trained Montessori guides knows how to keep a child interested and engaged in the material she needs to be using to meet those learning outcomes, and will try various games and challenges to bring her back if she becomes bored before she's mastered the purpose. This is where having that same material at home is particularly dangerous-- it will suck that interest and novelty right out of the materials.


So what to do instead?
The parent who is asking about purchasing classroom materials clearly wants to support her child's education, and there are many ways to do that at home! The home life of a child has the greatest influence on who they are and how they think and learn (more than school!). So instead of creating mini-classrooms, we can look at the universal principles of Montessori education and consider how we can bring these ideas in our daily home life. In ANY Montessori space (toddler, elementary, home life) you'll find:
In a classroom, we meet these with a mixed age group, a three hour uninterrupted time for deep work, adults who are trained to observe and respect the child, limiting the amount of materials and the setting specific rules about how they may be used, designing for independence, as well as keeping everything organized and orderly.
In a family home, you can meet these principles by:
Offering tools for independent activities
Encouraging and expecting children to participate in family life (chores for older children)
Encouraging curiosity, critical thinking, creative expression, and questions
Protecting long blocks of time for play, both indoor and out
Maintaining an assertive style of discipline (calm, kind and firm limits)
Watching what your children are interested in, and then following their lead.
Sitting on your hands and biting your tongue, unless there is real danger or your child has become very frustrated. Then, just offer hints and the next micro step.

This is not to say you don't need any materials! There are certainly a collection of real tools and toys that aid in these steps above. Check out our free catalog for ideas, or if you're looking for materials for a holiday or grandparent gift, check out our lists of Montessori-friendly gifts here.
**The exception to this is if you are Montessori home-schooling.
share your thoughts!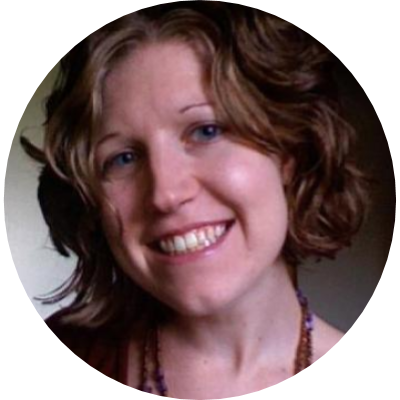 Leanne Gray, M.Ed has over fifteen years experience working with children in both public, private, and Montessori schools, and is AMI primary trained.
She's on a mission to raise a generation of kind, confident, responsible children, and does this through her work with families and schools.